You can display blog posts in various ways with the "Blog Post" element/shortcode. You can see one example here and even more at the blog main menu item of this demo.
La Diplomatura en Marketing Turístico Edición Online cuenta con el aval del Centro de Capacitación Profesional America Latina, institución que certificará el programa junto a la Asociación de Marketing Turístico.
En un nuevo paso para fortalecer al Marketing Turístico, la AMTUR gestionó un acuerdo con el CCPAL, institución reconocida internacionalmente por sus aportes a la formación turística, en cual se suma a la propuesta de capacitación de la misma.
Son tiempos de transición que vivimos de manera global, por eso consideramos de gran relevancia este paso en conjunto con el CCPAL, y esperamos sea el punto de partida para nuevas iniciativas juntos.
La Diplomatura en Marketing Turístico se creó en base a las demandas existentes en todos los lugares donde hemos trabajado con Travel Update, las experiencias del día a día con clientes de los ámbitos público, privado y mixto.
Se verán herramientas de posicionamiento en medios digitales, creación de productos, elementos de diferenciación, generación de marca, contenidos y ventas.
Tiene una duración de 4 meses y se cursa de manera online con los tiempos de los participantes, teniendo en cuenta que muchas personas se encuentran desarrollando sus actividades con la modalidad home office. A su vez, se realizarán encuentros virtuales para ver temas a través de videoconferencias.
https://marketingturistico.com.ar/wp-content/uploads/2020/03/header-diplomatura.png
430
1500
admin
https://marketingturistico.com.ar/wp-content/uploads/2017/06/LogoTU.png
admin
2020-03-31 19:23:28
2020-03-31 19:28:24
Acuerdo con el CCPAL para la Certificación de la Diplomatura en Marketing Turístico AMTUR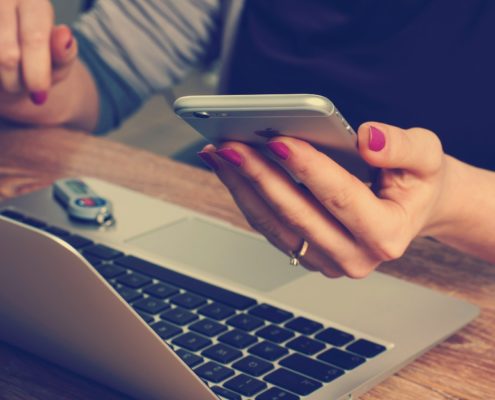 Travel Update junto a la Asociación de Marketing Turístico…
https://marketingturistico.com.ar/wp-content/uploads/2019/01/news.jpg
1275
1920
admin
https://marketingturistico.com.ar/wp-content/uploads/2017/06/LogoTU.png
admin
2020-03-10 23:20:07
2020-03-10 23:20:52
Se lanza la Diplomatura en Marketing Turístico Modalidad Online
En un momento en que el conocimiento es aún más necesario e…
https://marketingturistico.com.ar/wp-content/uploads/2020/02/picture-2606675_960_720.jpg
640
960
admin
https://marketingturistico.com.ar/wp-content/uploads/2017/06/LogoTU.png
admin
2020-02-21 13:46:11
2020-02-21 13:46:11
Insight planea duplicar su presencia en mercados este año
El 30 de agosto 160 Asistentes se dieron cita para vivir la edición…
https://marketingturistico.com.ar/wp-content/uploads/2019/09/DJI_0048-e1568949194291.jpg
455
800
admin
https://marketingturistico.com.ar/wp-content/uploads/2017/06/LogoTU.png
admin
2019-09-20 03:13:35
2019-09-20 03:13:35
Gran edición en el Valle de Uco
El Travel Update Valle de Uco sigue creciendo con el apoyo de…
https://marketingturistico.com.ar/wp-content/uploads/2019/06/5.png
767
1148
admin
https://marketingturistico.com.ar/wp-content/uploads/2017/06/LogoTU.png
admin
2019-07-12 05:47:13
2019-07-12 17:23:01
La CIAT, CATA , Argentina Rafting y Visit Valle de Uco se suman al evento de Transformación Digital en Turismo
La Asociación de Marketing Turístico junto a la Dirección…
https://marketingturistico.com.ar/wp-content/uploads/2019/02/Header-UCO.png
764
1500
admin
https://marketingturistico.com.ar/wp-content/uploads/2017/06/LogoTU.png
admin
2019-06-03 01:12:28
2019-06-03 01:12:28
Travel Update llega al Valle de Uco